Simplify your wardrobe. Focus on things that matter.
That's the Brass motto. JOIN THE CREW.
↓
Start with the best.




The Ponte Pant

We make stretch pants cool (and work appropriate).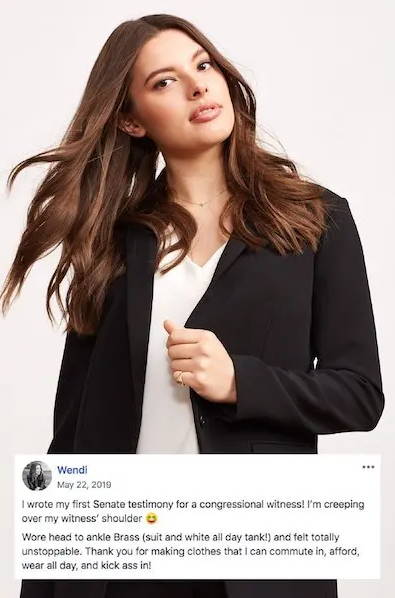 READY TO take this to the next level?




Meet Us In The Guild.
The Brass Guild is a digital rallying place.
Make connections with other cool women, interact with the Brass team, get help with purchase decisions, share experiences and dress with confidence.