THE ONLY PONTE PANT YOUR WARDROBE NEEDS.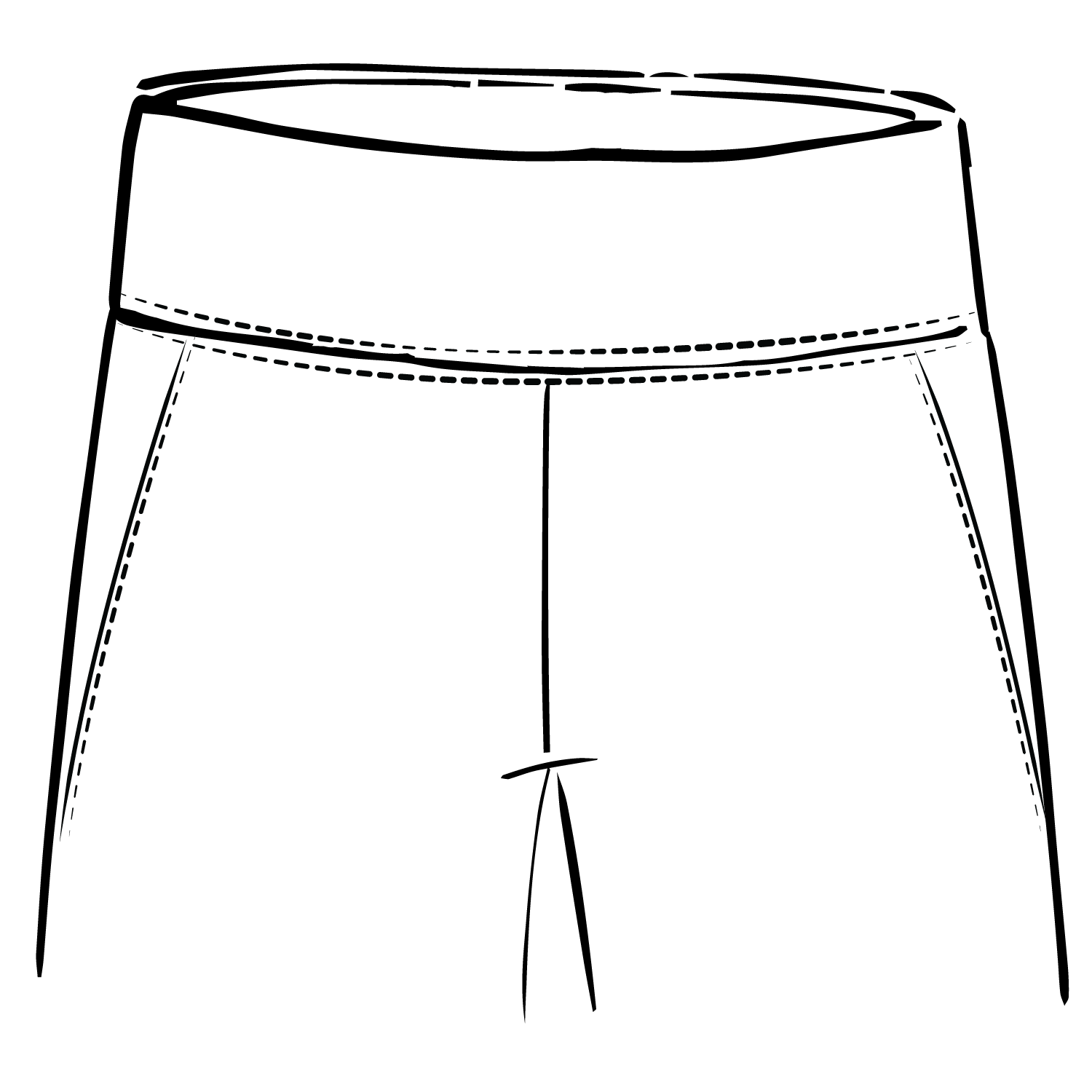 Our 3" elastic waistband has been perfected for its comfort feel and slimming look.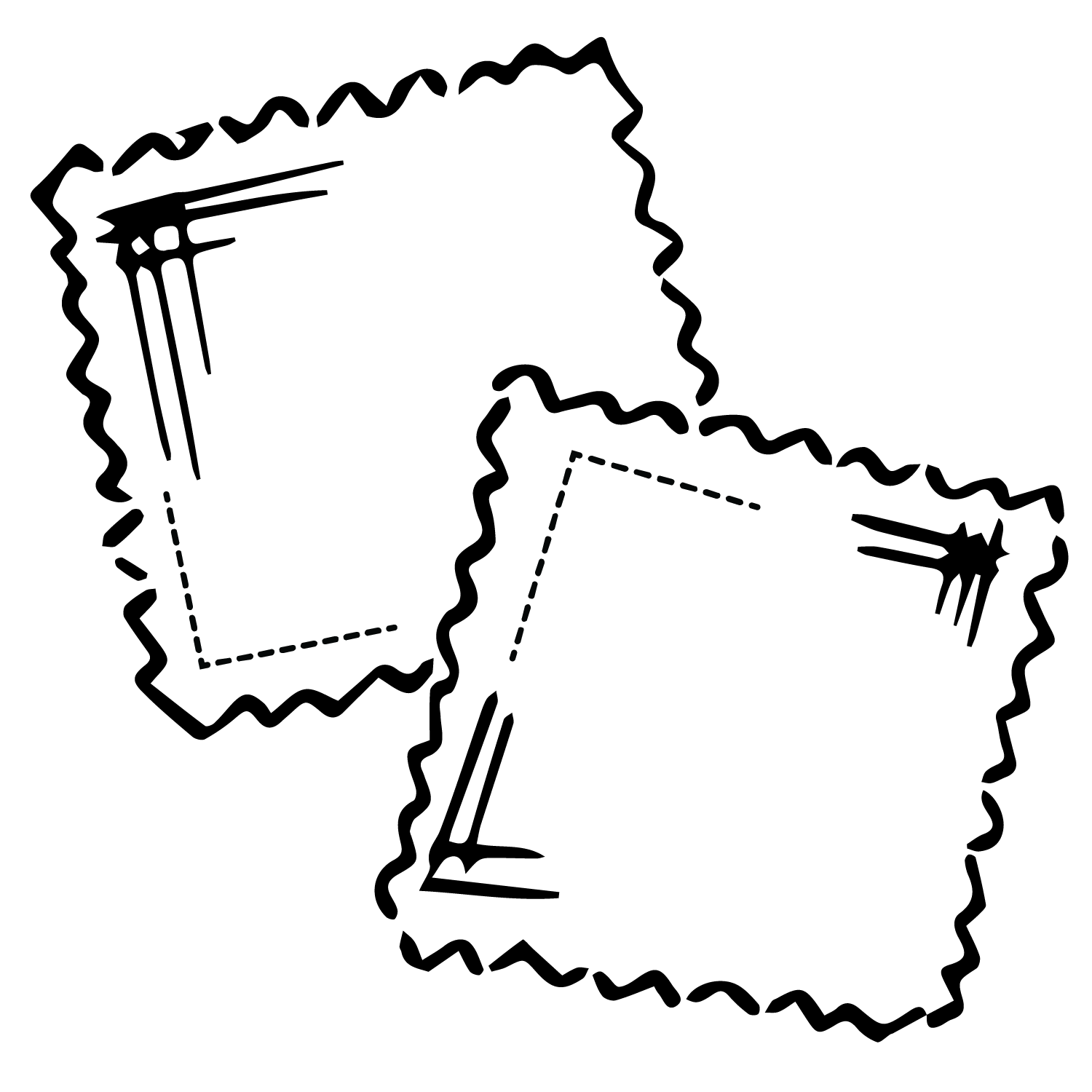 Available in Prestige - cool, smooth sleek - and laid back Heritage - warm, textured, casual.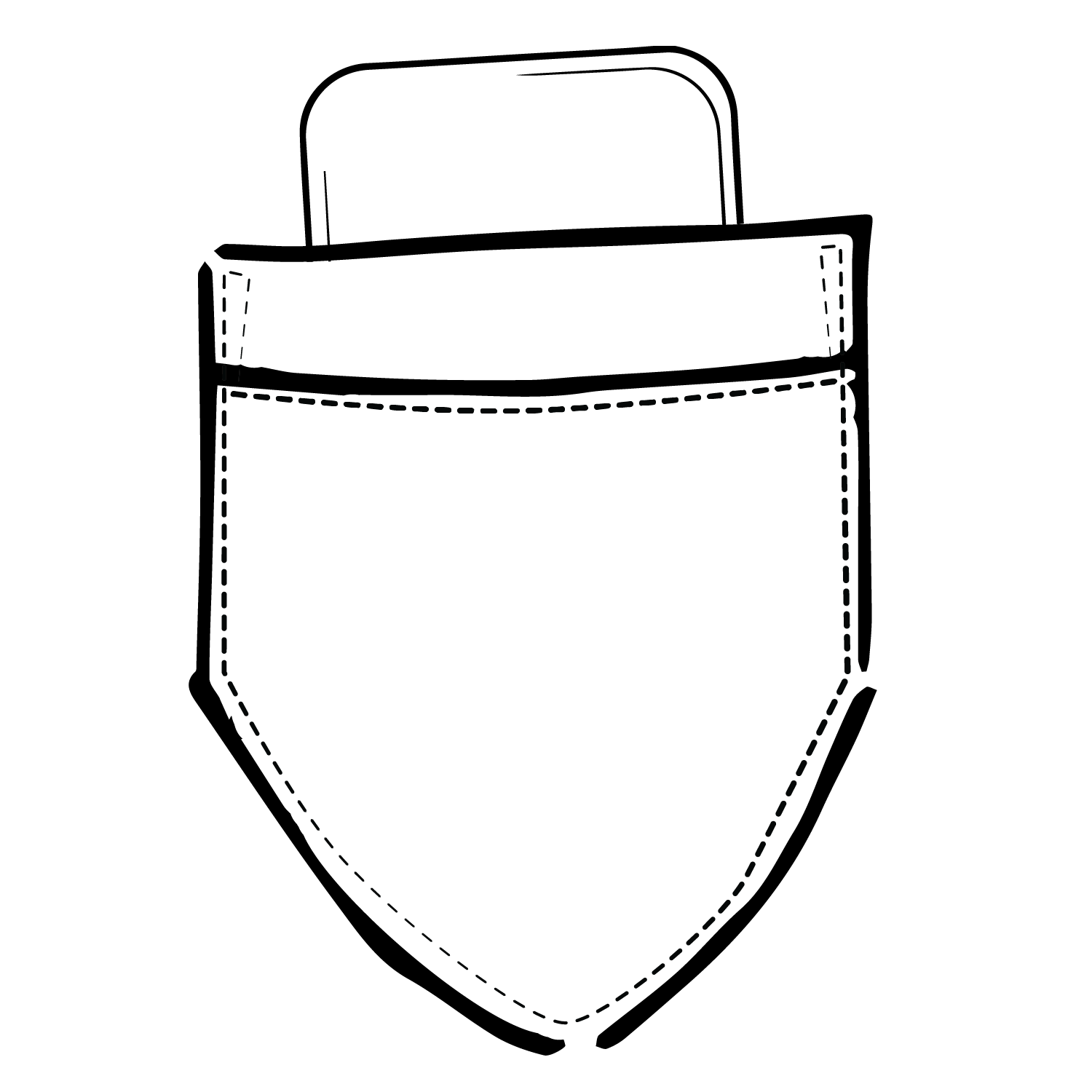 Our curved back pocket is designed to look cute and function with your phone in mind.
THE NUMBERS SPEAK FOR THEMSELVES

It's all about the waistband — which should give you gentle compression and sit at your natural waist. Most women size down in The Ponte Pant.
Easy! Wash cold, inside out. They can go in the dryer on low heat, but you may lose a little length. They dry fabulously when hung. Do not iron.
88% of women who own Ponte Pants still own them and 70% of women say they reach for their pants 2+ times per week. That's what we call a FAVORITE.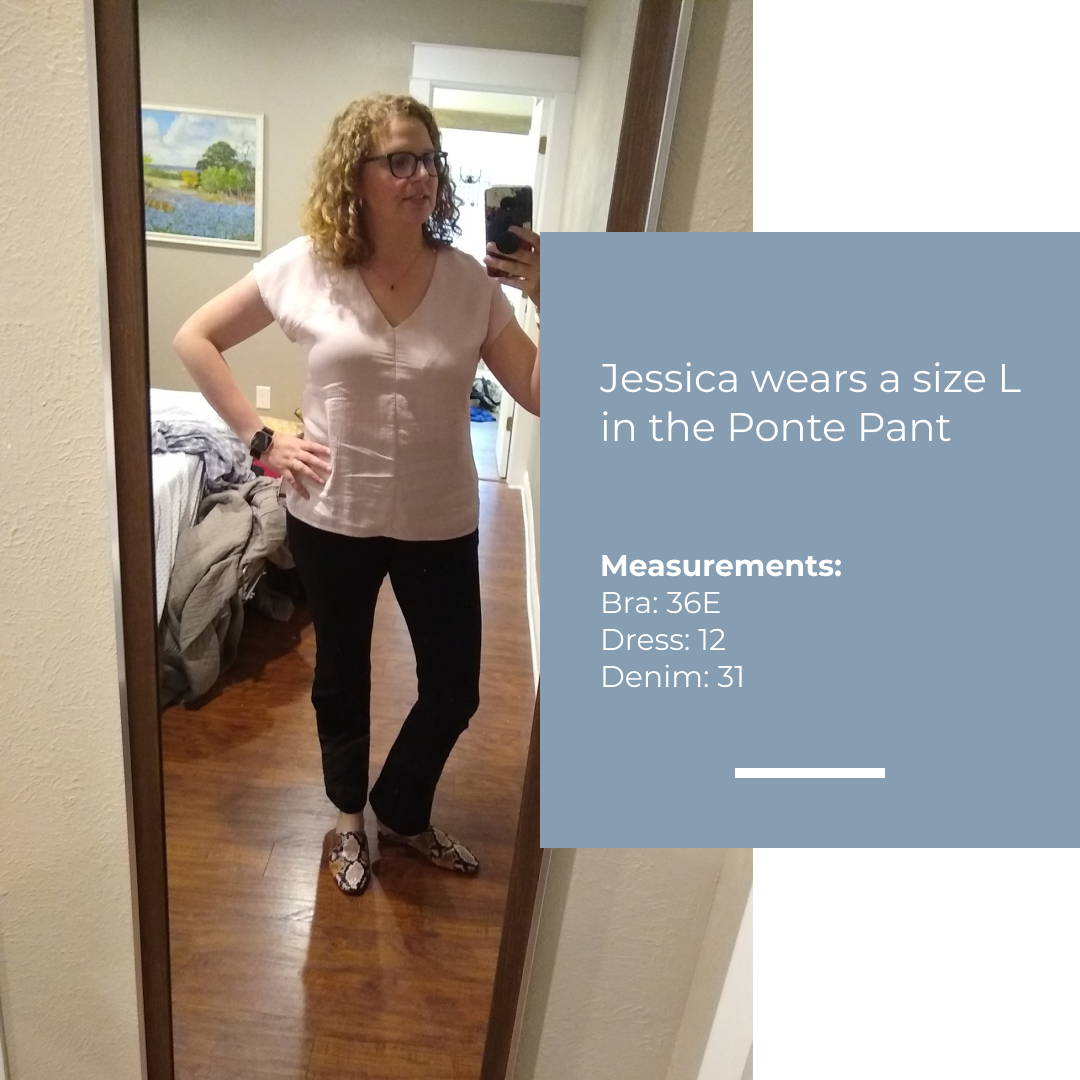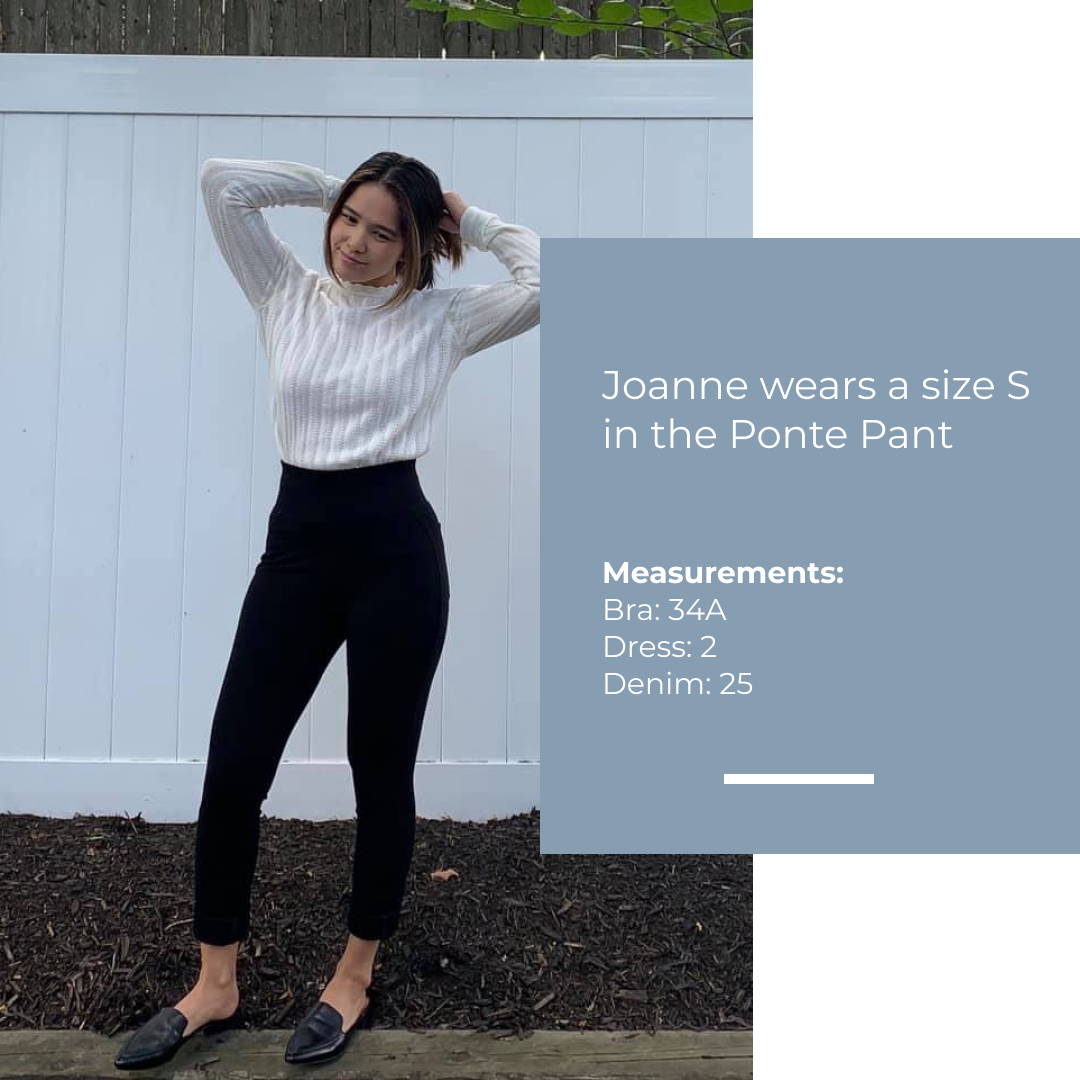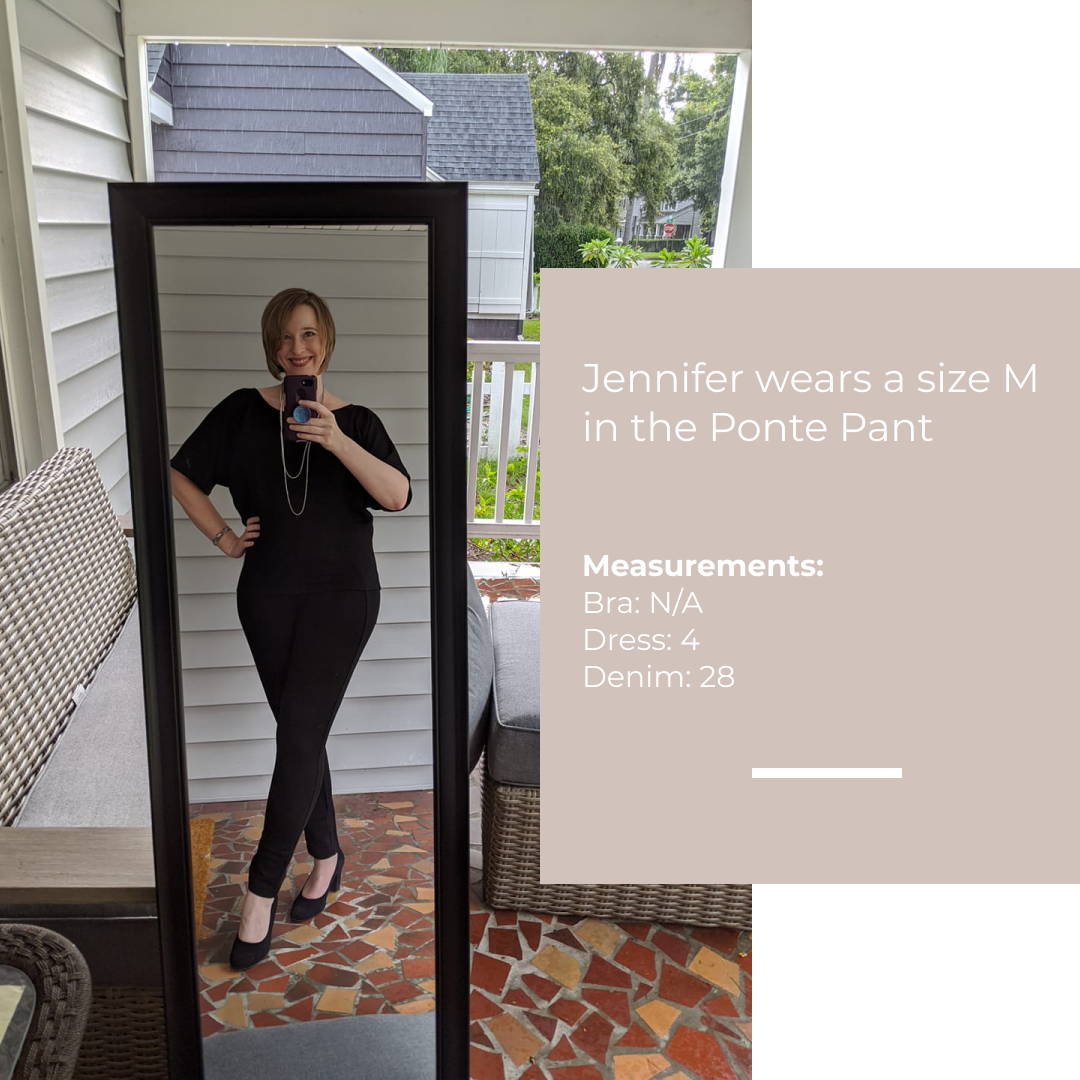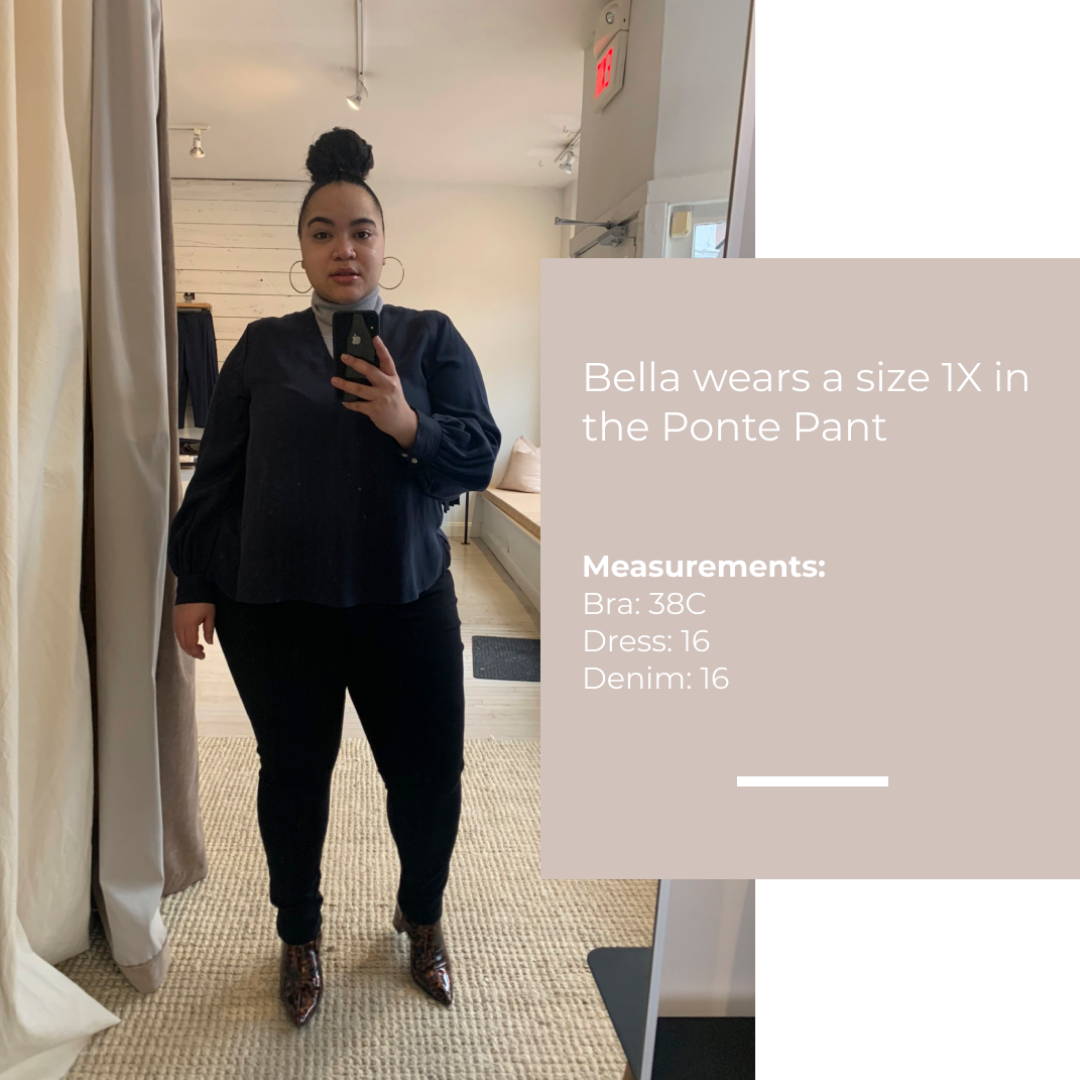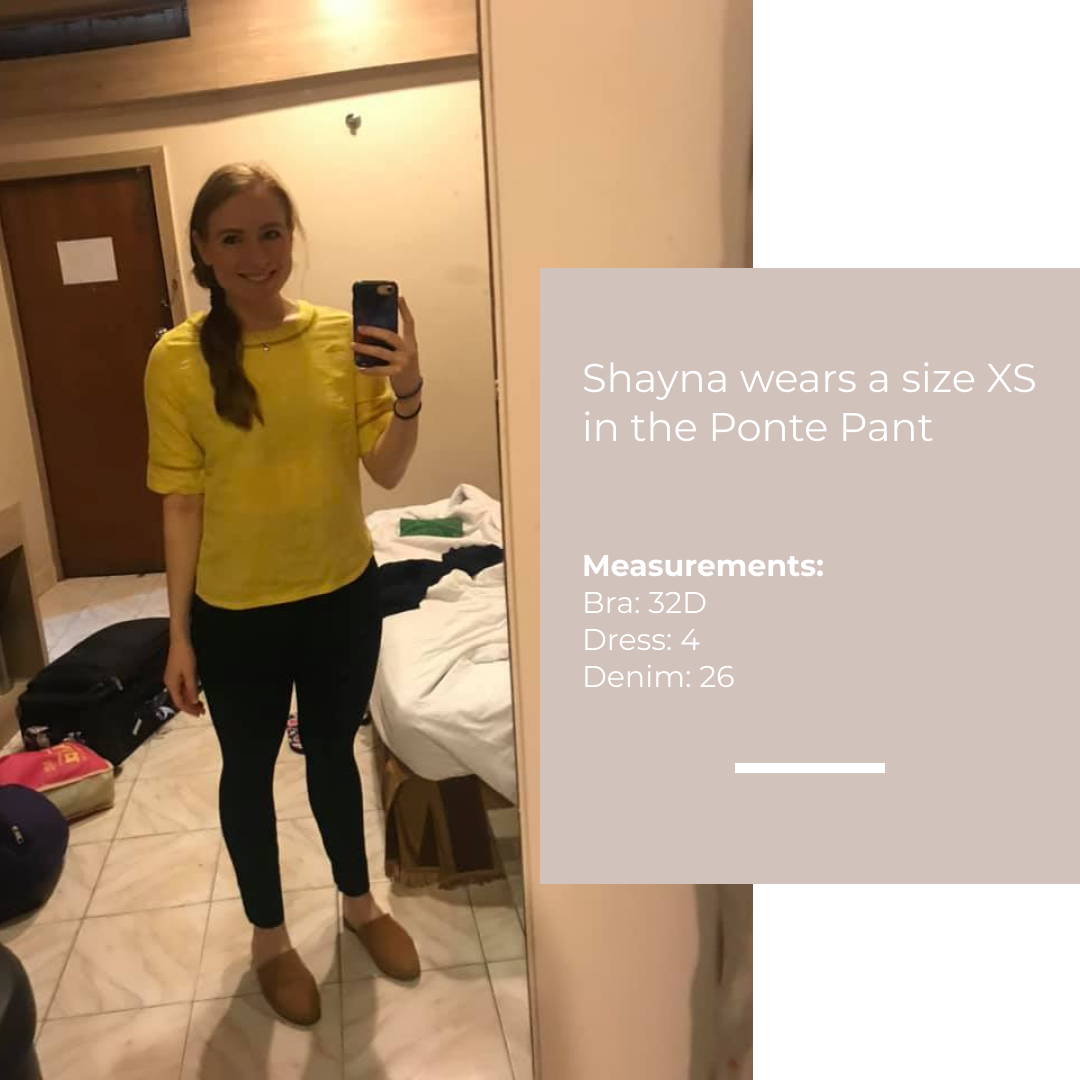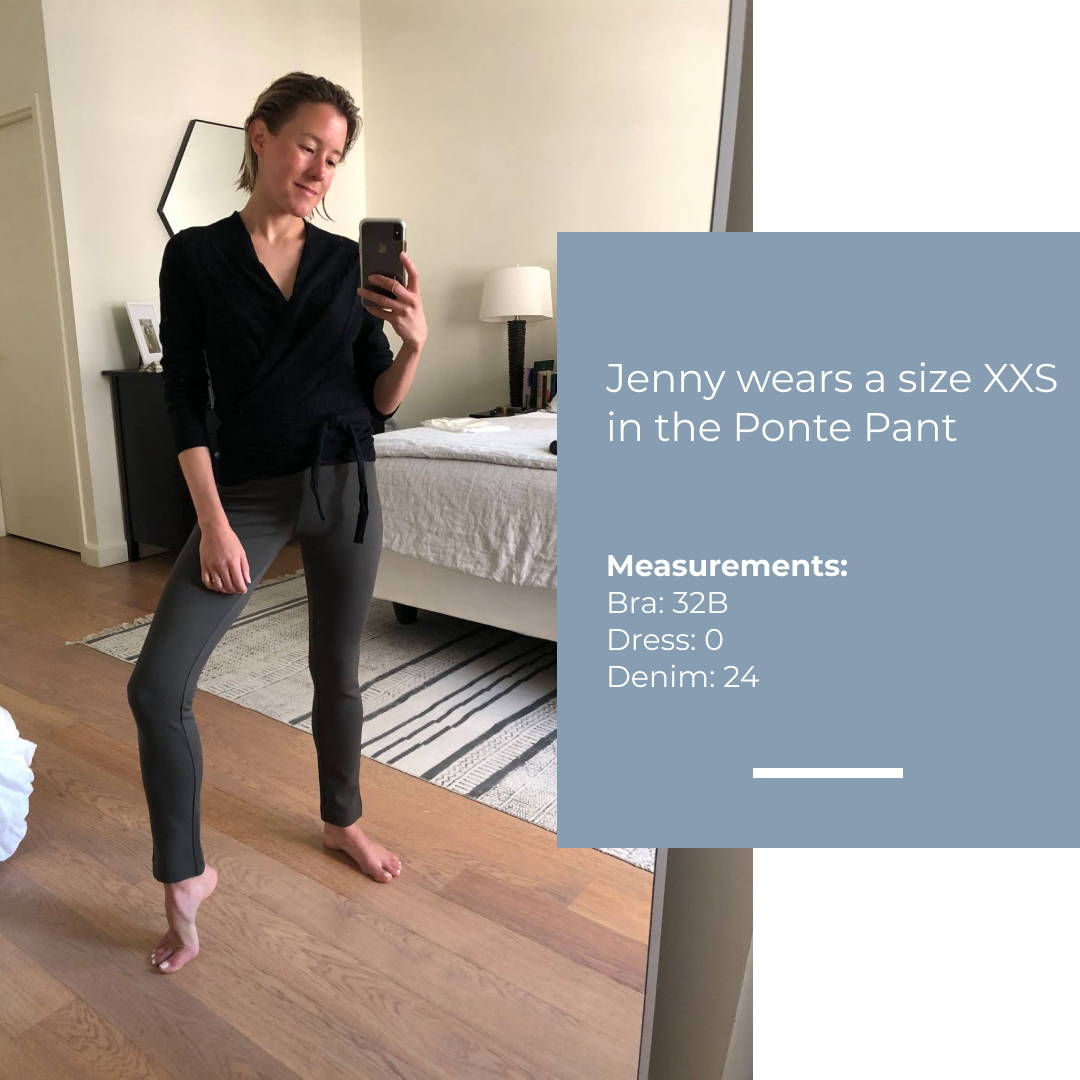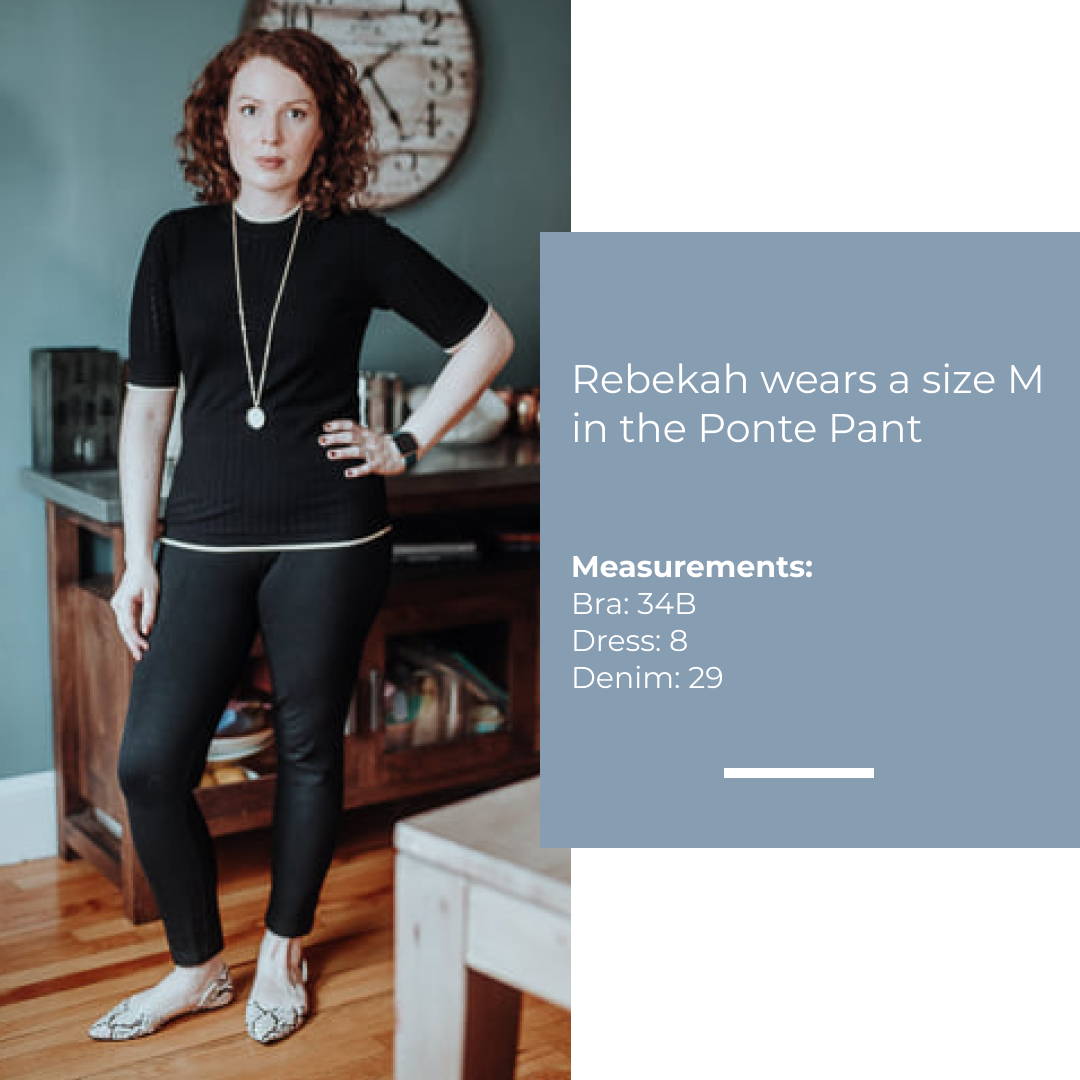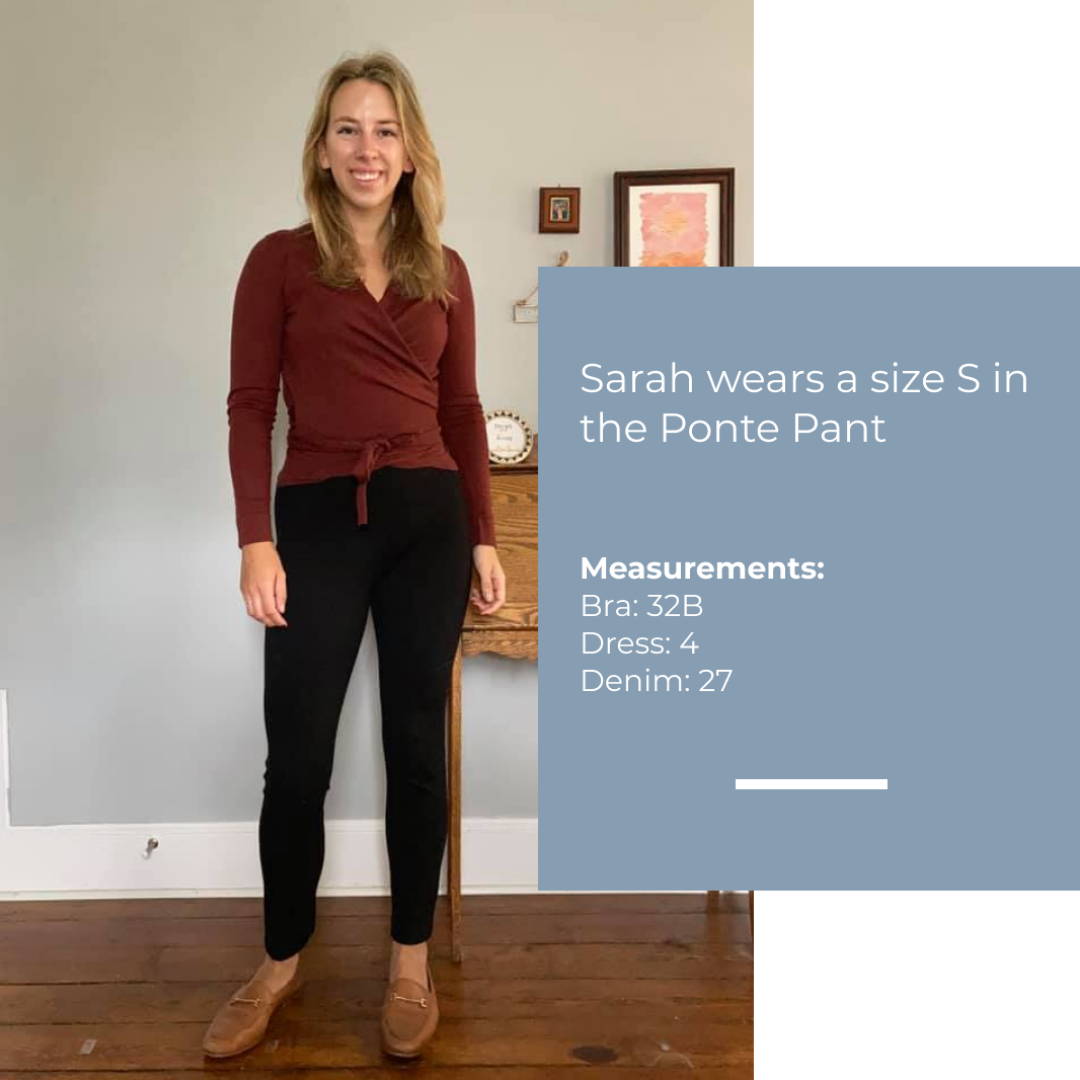 Never met a shoe she didn't like...

A timeless leg shape makes for easy pairing with all your favorite shoes - loafers, heels, sneakers, you name it!
Moves with ease from office to hike...
These pants work in the office, in classrooms, in carry-ons, in first and fourth trimester, and even in the mountains.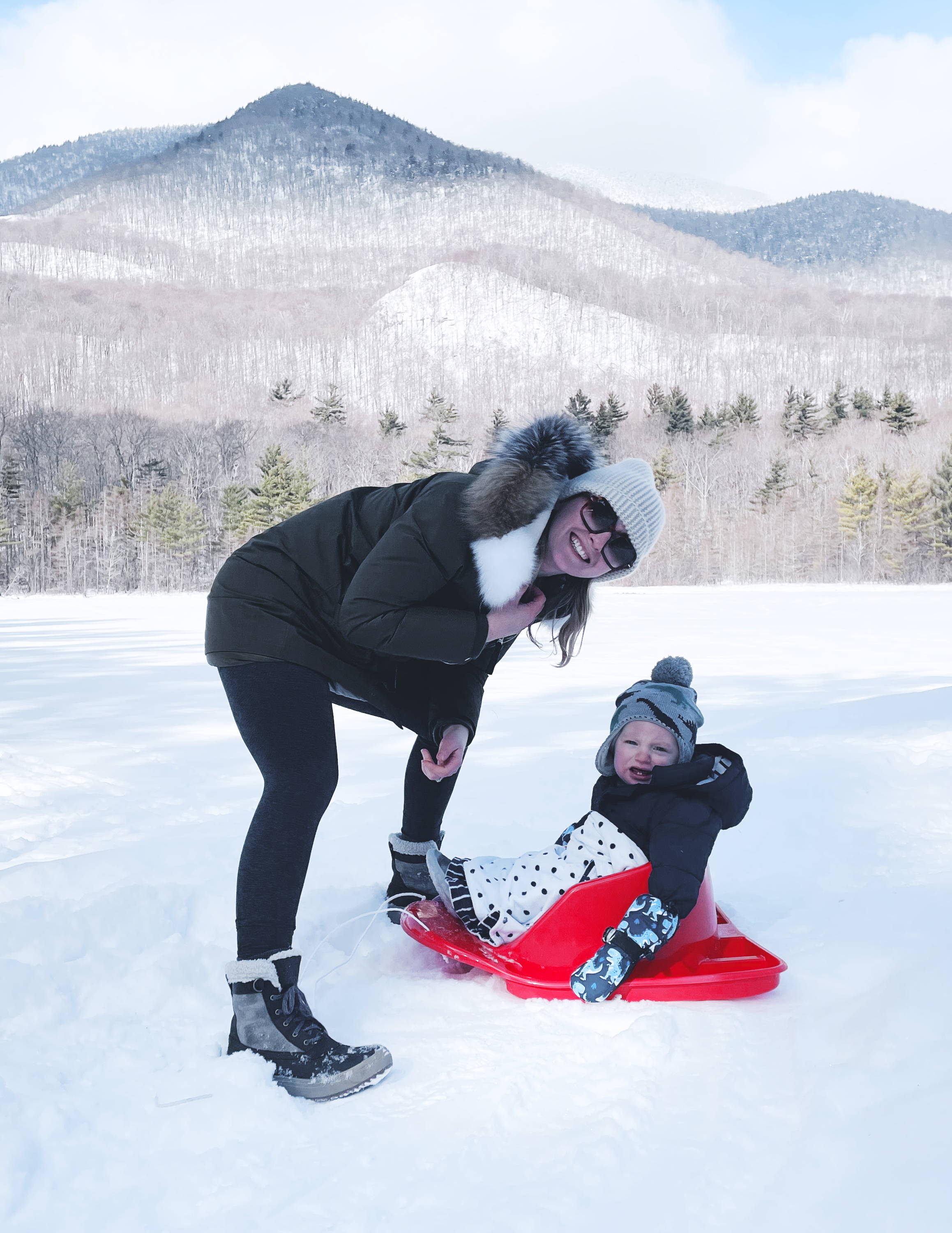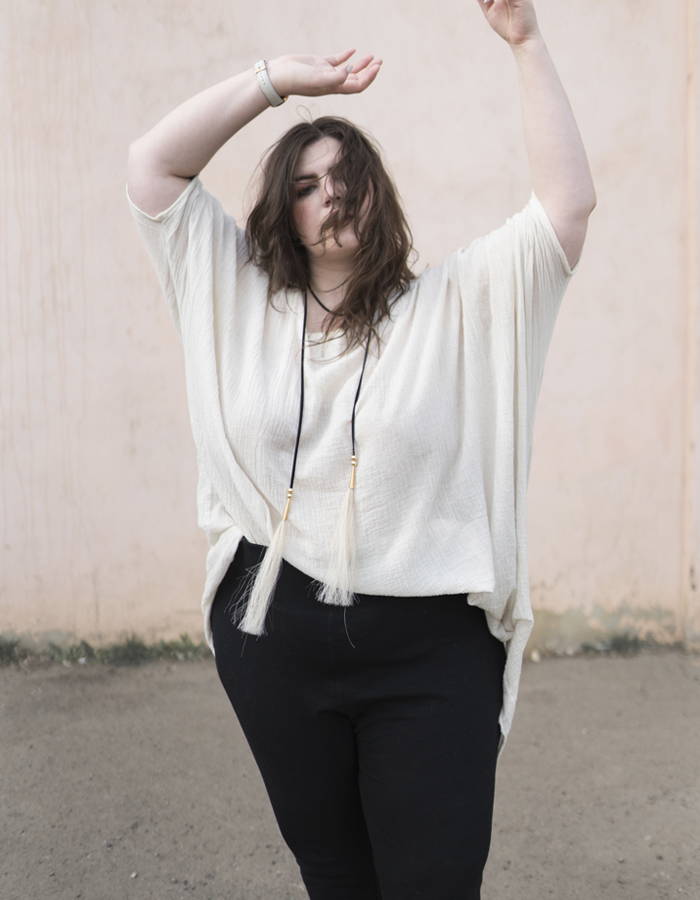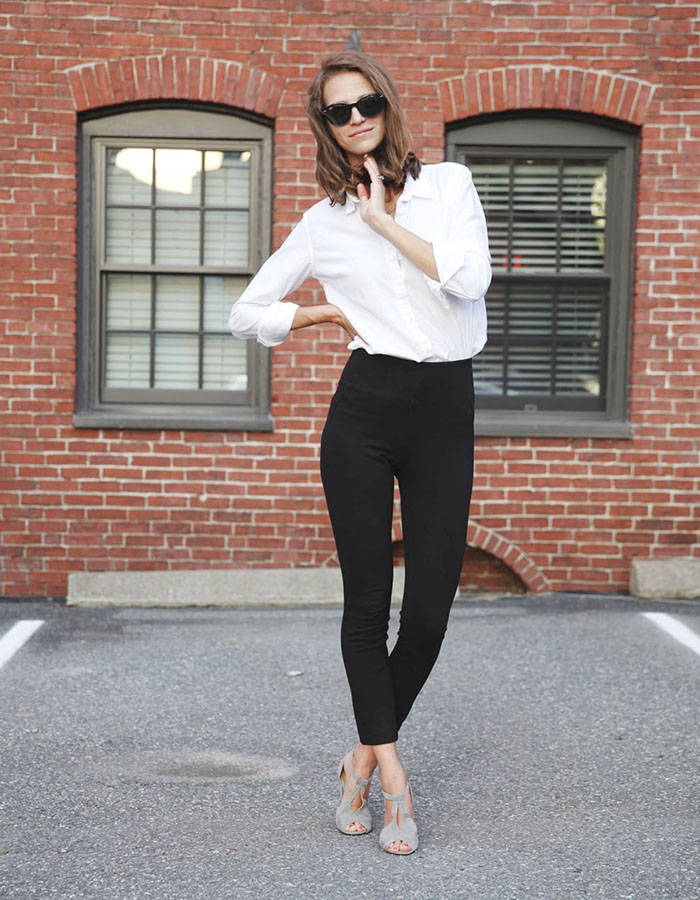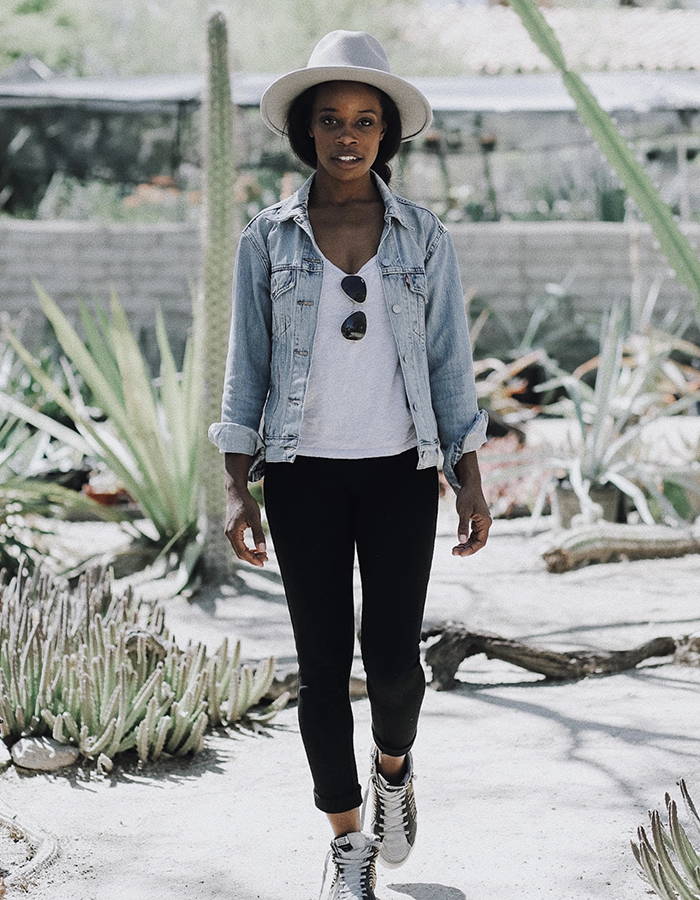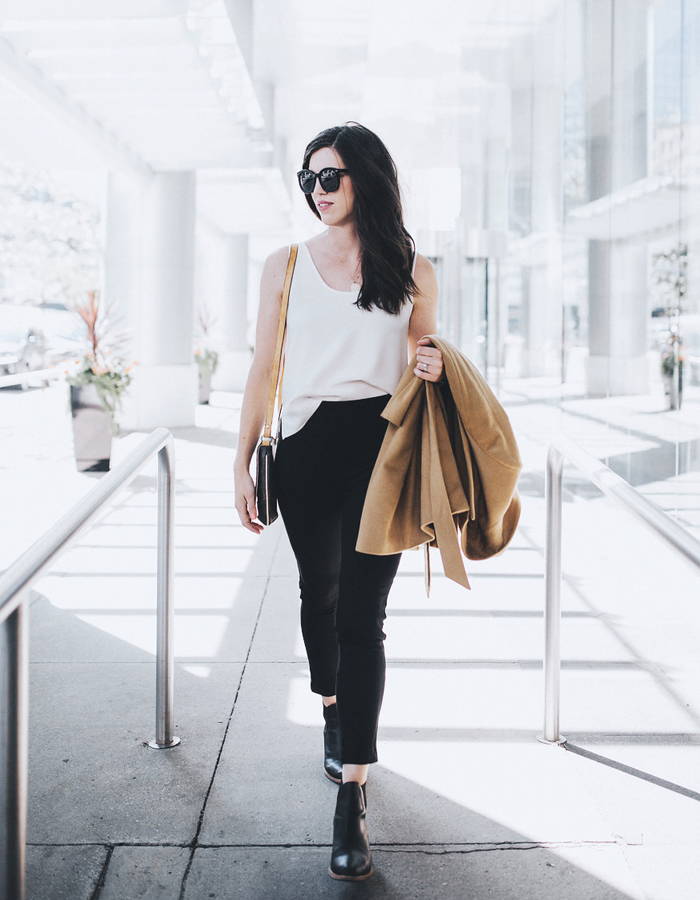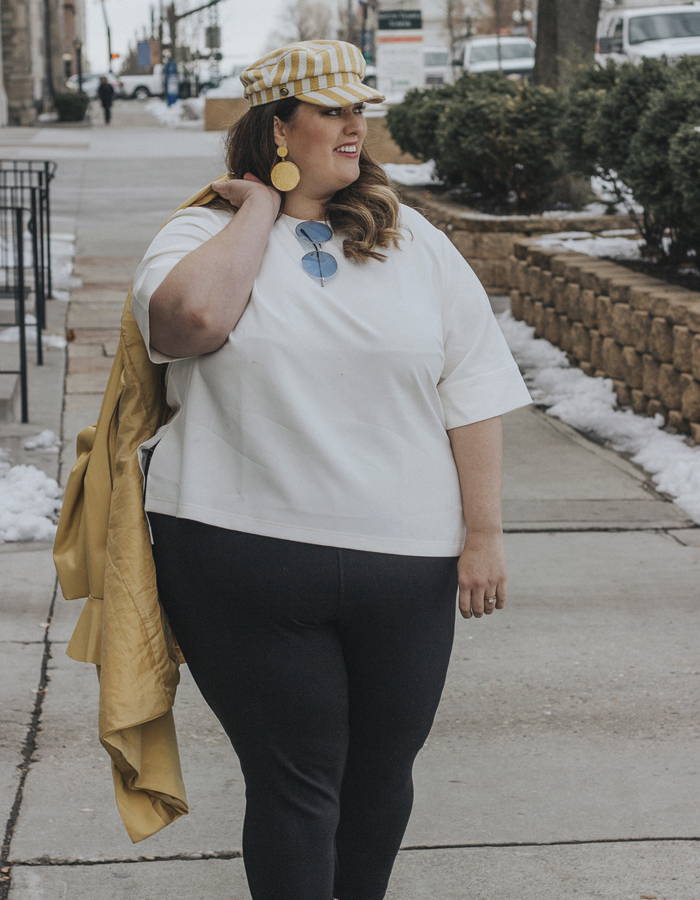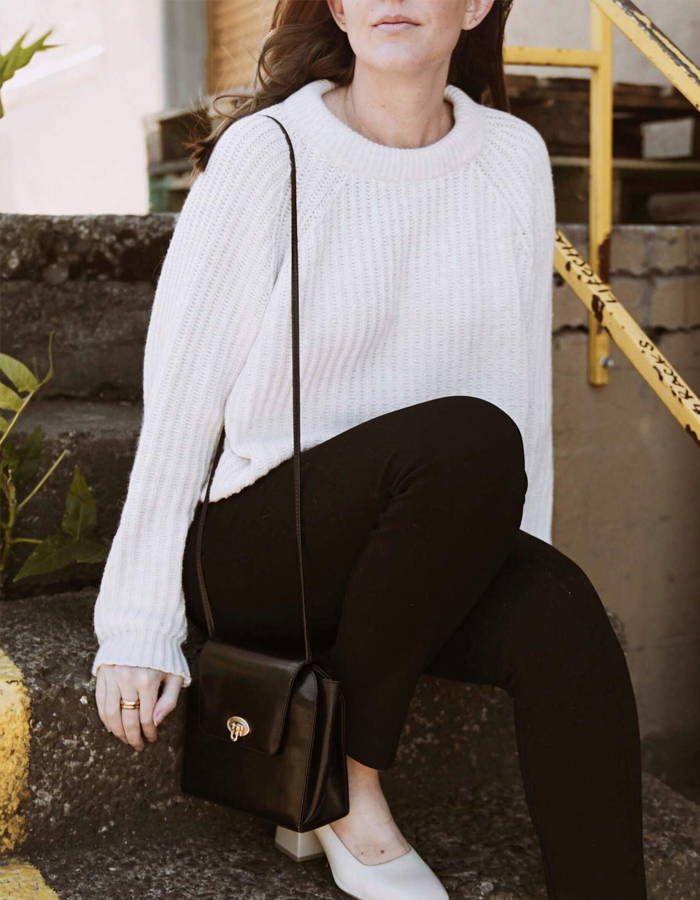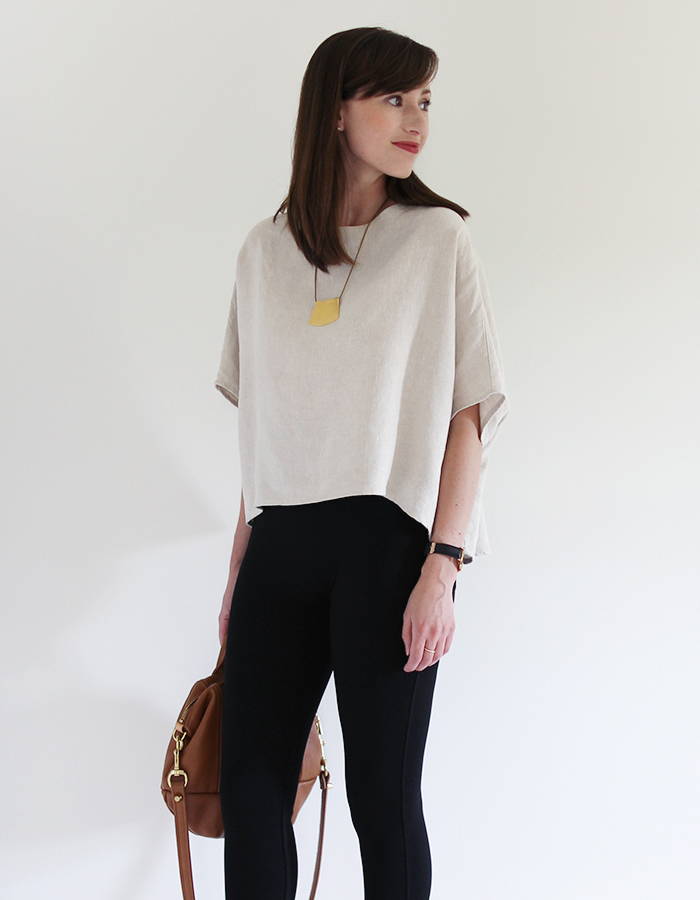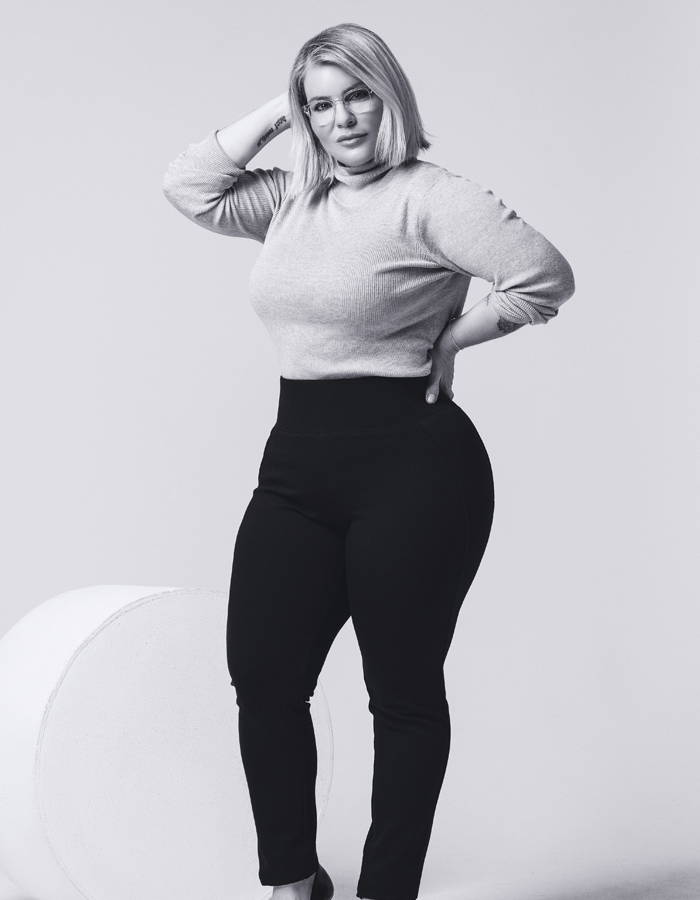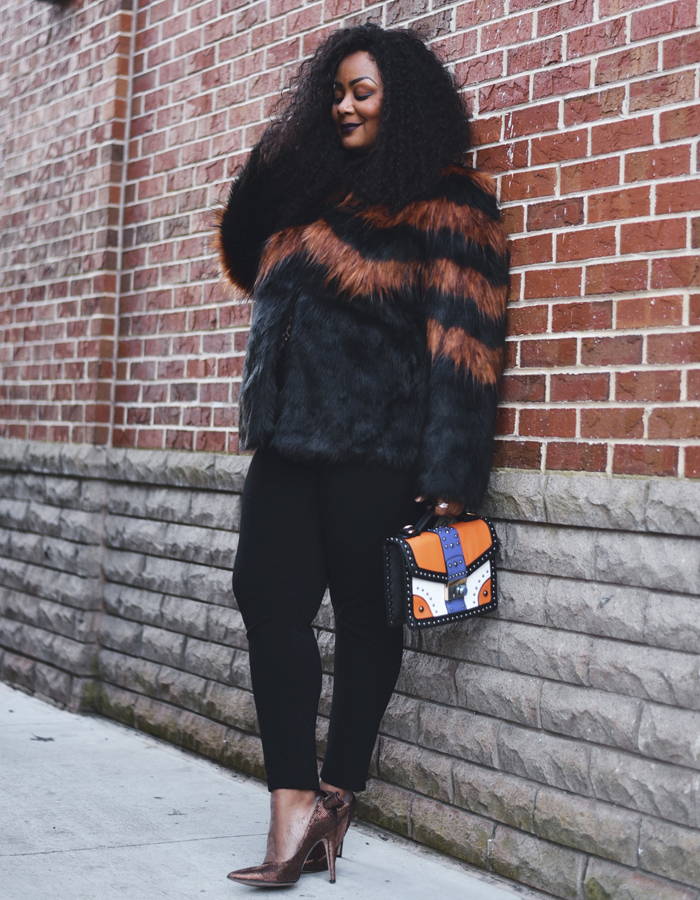 WHAT ARE YOU WAITING FOR?
We first launched The Ponte Pants in June of 2016 - certainly not the most ideal time of year to sell a thick, knit pant. But, to be honest, we didn't know any better, we weren't trying to be a "typical" fashion brand with seasonal collections, and we were just really excited to get our first pair of pants out into the world. It took a couple of months, but by September, it was clear the Pontes were a hit. With every passing season, the love grew stronger and the pant has grown to have a cult-like following. The Ponte Pant is by far our bestseller and most recommended style with over 11,000 pairs out in the world!


The Pontes are truly a trusted staple for thousands of women. At first glance they appear to be 'just a black pant', but actually they're so much more. We've seen Pontes help women navigate the business casual dress code, travel the globe on incredible adventures, reliably be worn cycling, hiking, and rock climbing, get down and dirty in classrooms and hospitals across the country, stretch to accommodate growing babies, and then help new mamas get back to feeling their best postpartum. Ultimately - The Ponte Pants are there when our women need them most; reliable and trustworthy, just like a best friend.


If you already know them, then you probably love them. And if you don't have a pair, then now might be the time to try. We've always set out to create clothing that has value beyond a few wears and The Ponte Pant certainly lives up to that goal.